Art Workshops for Museums and Galleries:
My freelance arts education work has included commissioned projects and workshops for museums and galleries throughout the North of England. Committed to my arts practice and inspiring creativity, I am willing to travel. Quality references are available on request. For further information, please contact the artist: pui_lee@hotmail.com / 07970 785 030.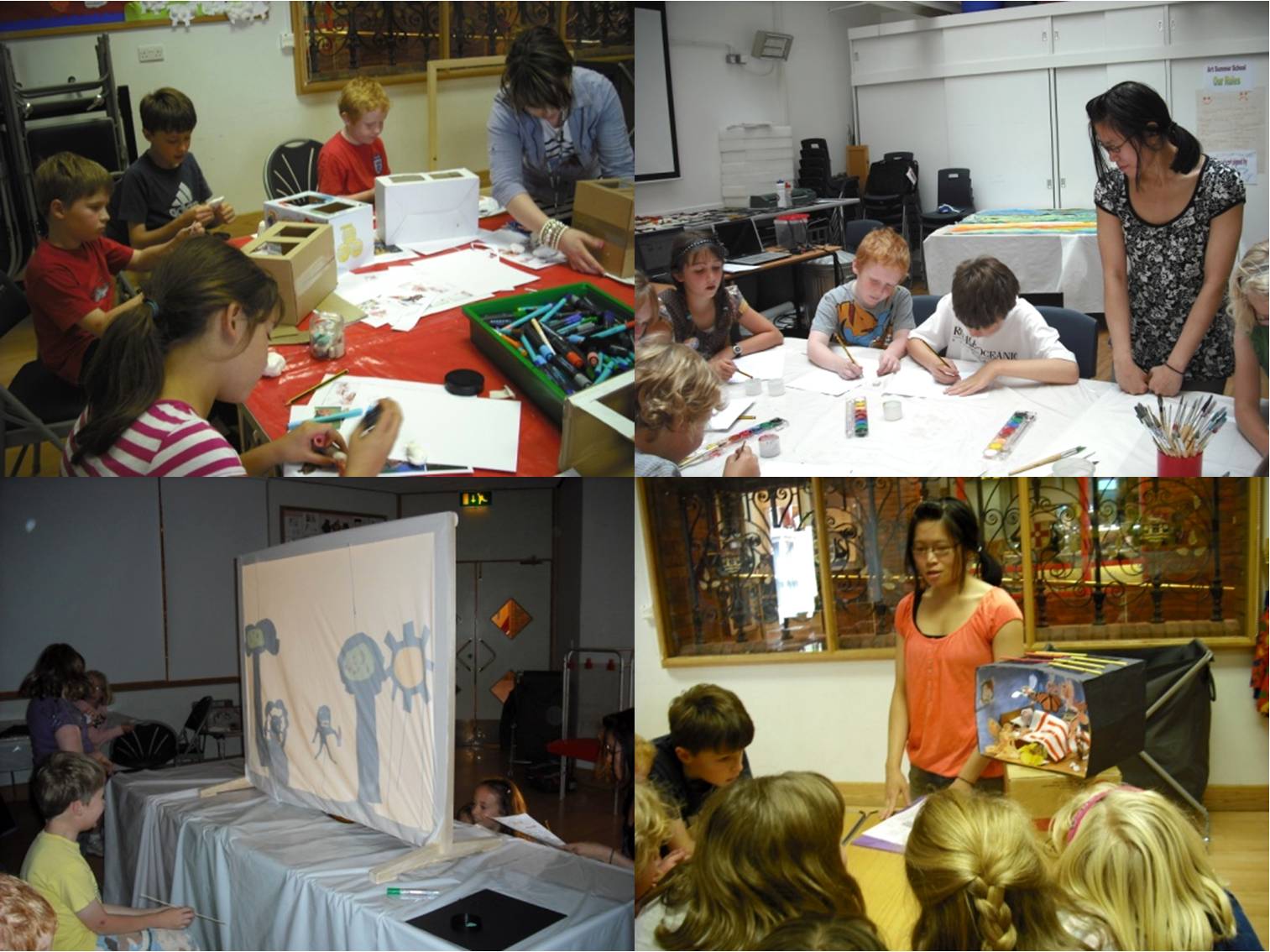 Please click on the following to find out more about some examples of my ongoing portfolio of work:
~ TULLIE HOUSE MUSEUM AND ART GALLERY TRUST, CARLISLE
~ CUMBRIA'S MUSEUM OF MILITARY LIFE (CMOML), CARLISLE
~ CENTRE FOR CHINESE CONTEMPORARY ART (CFCCA), MANCHESTER
~ WHITWORTH ART GALLERY, MANCHESTER
~ THE PEOPLE'S HISTORY MUSEUM, MANCHESTER
~ NORTHERN GALLERY FOR CONTEMPORARY ART, SUNDERLAND
~ LIFE SCIENCE CENTRE, NEWCASTLE
~ SUNDERLAND MUSEUM & WINTER GARDENS, TYNE & WEAR
~ SHIPLEY ART GALLERY, GATESHEAD
~ YORKSHIRE SCULPTURE PARK, WEST BRETTON
~ BLACKWELL: THE ARTS & CRAFTS HOUSE, WINDERMERE
~ VICTORIA GALLERY AND MUSEUM, LIVERPOOL
********************************************************************************
Please also see my Workshops CV page for more details.