WORKSHOPS FOR OLDER ADULTS:
Fab Fifty Drawing Group, Carlisle (2010 - 2012)
"I share, talk and laugh with the group. The tutor encourages self-expression, as well as an innovative approach to teaching and drawing. All the group who attend get so many different positive elements from this workshop - I know I do! For me, this class is unique because it offers me a great social experience as well as excellent tuition to spread my creative wings." - (participant)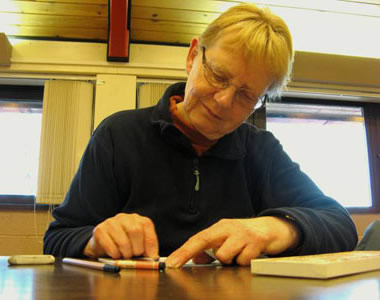 "Terrific tutor! Interesting subjects! It's art with a difference!" - (participant)
This group met up on a weekly basis at The Sands Centre, Carlisle, as part of Carlisle Leisure's Fab and Fifty activity programme for over 50's. The scheme also included other activities such as salsa dancing and cookery demonstrations as well as other fitness activities.
This drawing class ran successfully for 2 years at this popular leisure venue. Tutored by artist Pui Lee, these workshops were open to anyone, whether individuals wanted to learn to draw for the first time or they just wanted to have some fun and to improve existing skills.
The sessions varied each week and gave the participants an opportunity to: creatively express themselves, try out different materials, learn about famous artists and their work, acquire useful drawing techniques, improve observational skills as well as making new friends! The workshops aimed to build confidence, develop open minds and to encourage creative problem solving skills. Pui Lee says, "It's all about empowering people through creativity, creating opportunity for creativity and growth. Drawing is freedom."
Links to press coverage can be found on my workshops CV.
Drawing Group Gallery: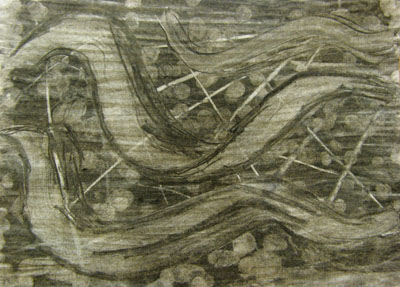 (more images and enlargement option coming soon!)
Some famous words about creativity:
"Creativity involves breaking out of established patterns in order to look at things in a different way. [It] gives hopes that there can be a worthwhile idea. [It] gives the possibility of some sort of achievement to everyone. [It] makes life more fun and interesting." - Edward de Bono
"Creativity is allowing yourself to make mistakes. Art is knowing which ones to keep." - Scott Adams
"Creativity comes from trust. Trust your instincts." Rita Mae Brown