Artist-in-Residence Projects: Pui Lee
"Untitled: Colour Explosion" (2023) - A community engagement project working with adult service users from the Millin Centre charity. Representing Gem Arts Gateshead. (Feb-March 2023)
It was a colourful and creative start to 2023 when service users from the Millin Centre charity were able to access the arts in this unique participation project provided by Gem Arts Gateshead. The ladies in this group, all from different walks of life and who represent different nationalities from across the world, learned a variety of different mindful papercut and crafting techniques from me in these hands-on and socialable workshops at Greensfield Business Centre in Gateshead. Improving own wellbeing and building confidence was certainly achieved in these sessions as the ladies tried something new and developed one's own creativity. Through an impressive combined effort, each individual in the group was able to make countless hand-made 3D pieces, which was put together to form a unique abstract paper-craft installation at Baltic Centre for Contemporary Art, Gateshead, for the GemArts Holi Festival of Colour 2023 at this prestigious venue, hosted by Gem Arts Gateshead. I inteneded for the final collective installation artwork to be a visually exciting arrangement of colour splases to accompany such vibrant and enjoyable occasion for all of the local community.
[Pics to come]
*************************************************
"Taking Flight" (2022) BayCreate - A selected commissioned 3 month community arts engagement residency working with adult participants at Whitley Bay BigLocal and young people from Barnardos: The Base. (March/April to July 2022)
This was the second instalment of the BayCreate community arts project in Whitley Bay, which I was very pleased to be selected to be part of. My tailored workshops allowed the participants to explore 3D and mosaic art further. For example, they did Origami, Mosaic and Sculpture using mod-roc, papier mache and recycled materials. The project was ultimately about improving overall wellbeing through creative practice and participating in a co-created project which explored their interests of nature and locality. It was an absolute pleasure to get to know all the project participants and many thanks to all involved for a welcoming me wholeheartedly into their community during the course of their project!
An outreach strand of the project also allowed me the opportunity to work with young people from the Monkseaton Guides group as well as Year 2 children from Marine Park First School in Whitley Bay, so that they too could get creative and explore the later established theme of "Taking Flight" further.
A selection of the final outcomes including a collective mosaic celebrating the things that mattered to them about Whitley Bay, photographs of origami beach-huts against the Whitley Bay coastline and an array of curious and beautiful 3D sculptures were then displayed for public viewing as part of the North Tyneside Art Trail in Summer 2022. The feedback was very positive about all of their work from passer-bys during the exhibition!
[Pics to come]
*************************************************
"Celebrating Bangladesh!" (2022) School Arts Engagement Residency working with Year 5 classes from Hadrian Primary School and Marine Park Primary School, South Shields. Commissioned by The Cultural Spring (July 2022)
Inspired by the traditional motifs of Bangladeshi folk art, children from two local primary schools in South Shields created tissue paper artwork, soft pastel drawings and colourful collages in a series of hands-on and creative workshops with me this summer. The children's artwork was then curated by me and later installed to decorate windows of many restaurants, cafes and the community centre on Ocean Road, South Shields, in August 2022. A community-wide festival then took place on 21st August 2022.
[Pics to come]
*************************************************
"Now Then" (2022) School Arts Engagement Residency working with Year 5 class from Redby Academy, Seaburn. As part of Platinum Jubilee Postbox Project (May 2022)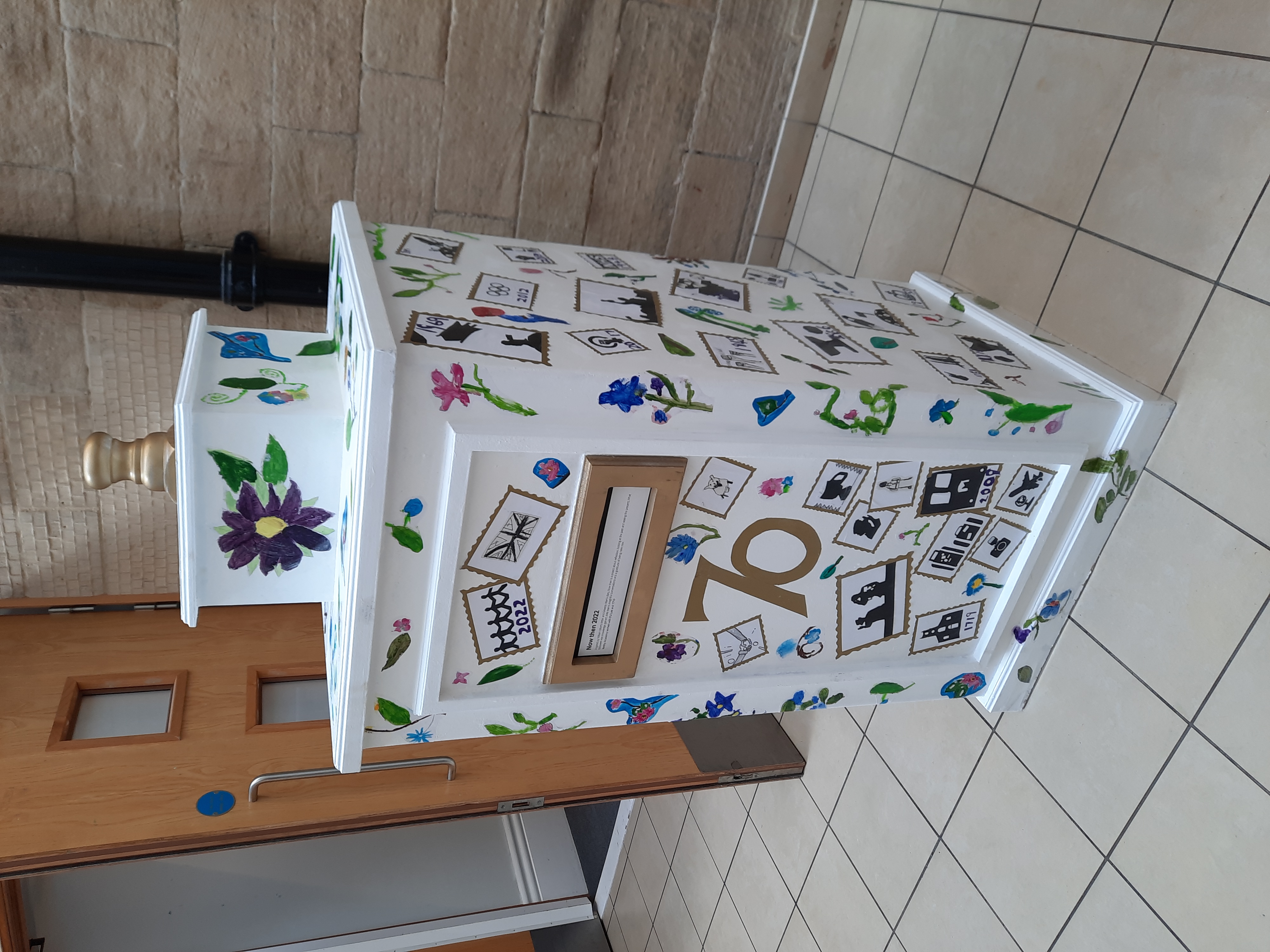 Inspired by William Elliott's letter and Griselda Allan's diary, Now Then was a project about reflection, looking at the past and seeing the present. What followed was knowledge gained, skills learnt, insightful conversations and a gratitude of being here now.  
In my workshops at Redby Academy, the children was able to learn more about the recently renovated cultural space that is Seventeen19, Sunderland. They also took inspiration from some key items associated with Seventeen19 including a 150 year found letter, 'Dear Friend...', hidden in the church pew written by a young William Elliott; as well as artwork by Sunderland artist Grisela Allan such as her nature paintings and a found diary of hers. The children also learnt interesting facts about the Queen's reign and reflected on all the notable changes in life during that period including all the impressive human and technological achievements as well as the more challenging times too.
The children's artwork was then put together by me to form a decorated postbox and the final resulting outcome was then exhibited in a public exhibition at Sunderland Museum and Winter Gardens.
[More pics to come]
*************************************************
Arts Engagement Residency working with Hong Kong and Japanese BNO families. As part of CFCCA Welcome Project (April 2022)
This project involved planning and delivering clay sculpture and styrofoam printmaking workshops for families to get involved in.
Their artwork was then exhibited in a celebratory public exhibition at the end of the project in May 2022.
[Pics to come]
*************************************************
"Made in Chinatown - London": Selected Artist Residency at China Exchange, London Chinatown (2020)
Being of Chinese ethnic origin, I was delighted to have been selected after portfolio interview for this commission project, which involved finding out more into the history and heritage of London Chinatown through researching in their archives as well talking directly to people in the community. I then designed and delivered a series of drop-in workshops:"Chinatown Express... Yourself" as part of the Thematic Workshops information gathering workshop event at their premises on Gerard Street - which consisted of a participatory installation of a hand-drawn Chinese cafe.
It was then that the first UK national lockdown was announced because of the Covid19 pandemic and instead of the community engagement workshops which should have followed, the residency project took an unintended amended direction as we were all propelled into uncertain times. I was really thankful to have been able to continue working on this project even if it meant working alone and on a remote basis. So I pulled together all of my research and designed a woodblock design by myself to reflect the unique place that is London Chinatown. I later spent a lot of time hand-carving these ideas into plywood and devised colour schemes for different variations of the design.
The finished approved designs were then put onto homeware and souvenir projects such as digital reproduction prints, bone china mugs and cushion covers. These were (and still are being) sold on the China Exchange online shop with all profits going directly back towards community projects in local neighbourhoods there. See: https://www.etsy.com/uk/shop/MadeInChinatownLDN
A limited edition of the hand-made woodblock print designed by me will soon be available for sale. ...Watch-this-space.
[More pics to come]
*************************************************
Hand-Made Giant Chinese Dragon Commission for Chinese New Year Festival in Carlisle! (12th, 13th and 14th Feb 2018)
I was Artist-in-Residence at Tullie House Museum and Art Gallery, Carlisle, for this project. For only three days (10am-5:30pm hours), I was given the opportunity to design and create parade art for Carlisle's first ever Chinese New Year festival! The brief was only for it to be GIANT so I decided to create a 26ft (8 metre) long Chinese Dragon for the parade on 16th February 2018! My idea was to create a fabulous, friendly and lucky dragon, which would spread positivity to the local community! Thus, I intended it to reference Chinese symbolism within its design. For example: it was 8m long and 8 is the Chinese lucky number. Likewise, the dragon would be predominantly red, which it symbolic of good luck and fortune in China. Elements in yellow and gold in the design would be symbolic of wealth and happiness.
Although the concepts and building were by myself, local families also got the opportunity to take in part of the production because I wanted them to have some ownership over the dragon too. So during those three days, I also ran a family-friendly drop-in workshop (whilst working on the building of the piece) where I invited participants to draw out a "Fu" symbol (which means good luck in Chinese) onto red paper, reminiscent of the Lucky Red Packets given out over the Chinese New Year period. These would then form the scales of the dragon and were later attached onto the body of it. Approximately 540 scales were collected by the end of the project! The giant Chinese dragon then took part in the parade procession. It was an intense working period but a fantastic challenge - I certainly had a great time working on the project! The feedback was so positive about the piece!
[More images will be uploaded soon]
*************************************************
25 YEARS: ...To Infinity and Beyond! (July 2016)
I was Artist-in-Residence in Fleetwood, near Blackpool, for this community arts engagement project.For one week, I worked with staff from the award-winning Alphabet House Day Nursery in Fleetwood to create parade art for this year's Spare Parts Arts Festival as part of the annual Tram Sunday celebrations! The brief was open to interpretation but had to link into the idea of journeys in some way and would involve using decorated prams/buggies in the parade line-up. My idea was, "25 YEARS: ...To Infinity and Beyond!" to celebrate their 25th anniversary as the top pre-school provider in the local community - the idea of the nursery launching these young children into the rest of their life - fulfilling ambitions and their individual potential, so that they can make a positive step for man-kind! Prams and buggies were transformed into super cool space rockets for the children to ride in... there was a "still" flag so that the nursery can spread the message of their presence in the community... astronaught-inspired costumes were also made. The aesthetics were kept purposely hand-made looking and monochrome to link to the idea of being a child and colouring books with dashings of primary colours on the faces and flag. Although the concepts and visuals were mine, the staff members all took part in every part of the production because I wanted them to have some ownership over the project too. They then performed in the parade with the finished pieces in a "V" type formation with spacey music playing. I had a great time working on the project and I also delivered some Creative Professional Development Workshops for local art teachers, youth leaders and parents in the local community too prior to this.
[Images will be uploaded soon]
*************************************************
The Big Silk Banner Project: The Seven Olympic Values (2012-2013)
During 2012-2013, Pui Lee undertook an Artist-in-Residence project at Throckley Primary School, Newcastle, on a part-time basis, whilst maintaining her other freelance work commitments. The project concluded in May 2013.
Final Outcome: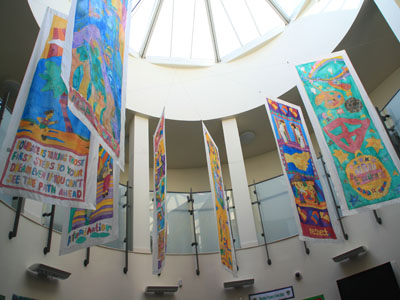 Project Brief: To create a silk banner installation, which explored ideas relating to the seven Olympic Values, which will be put on permanent display at the school.
The Site: [pics to come...]
The Process:
Initial consultation with the school about what they hoped for from the project and where the piece will be installed.
Artist research.
Detailed proposal (inc. methodology) and budget breakdown submitted and approved.
Planning commences.
Design Day working with pupils at the school to generate visual ideas in response to the Olympic Values. The workshops included: a group discussion about the significance of the Olympic Values and how they can be applied to everyday life, demonstrations of silk painting by the artist and then the main practical activity where pupils created their drawings using watercolour and wax crayons.
Artist collected, interpreted and transformed the children's drawings into the seven finished banner designs.
Artist then begun the banner production with stretching the silk onto wooden frames and then drew on the final designs onto the silk for painting.
Painting Day #1: Working with Foundation, Years 1+ 2 and Year 3 on the first four banners.
Painting Day #2: Working with Years 4 and 5 on two of the banners.
Painting Day #3: Working with Year 6 on the final banner.
Artist carries out final finishing touches on the banners.
Artist irons all 7 banners on-site and makes arrangements for the pieces to be hemmed.
The silk banners are then hemmed (-Thank you Ms Edmundson!) and are installed into the rotunda space at the school reception area.
(Watch-this-Space for further info!)
GALLERY:
Design Day: "The children were brilliant. -Really attentive and they had lots of good ideas to offer about the Olympic Values. Most of the children had not done silk painting before so this was going to be a special new experience for them. On the Design Day, the children translated their ideas into visuals by using watercolour paints and wax crayons, which would mimic the silk painting process in a low-tech way. Again, many of the them had not seen this process before so to quote one child, "It's like MAGIC!" :-)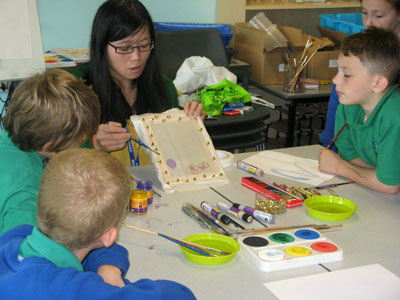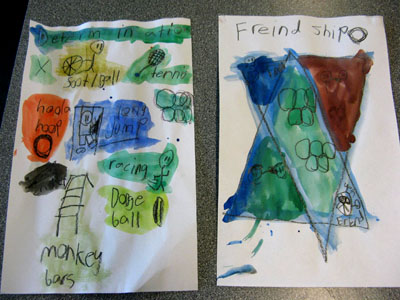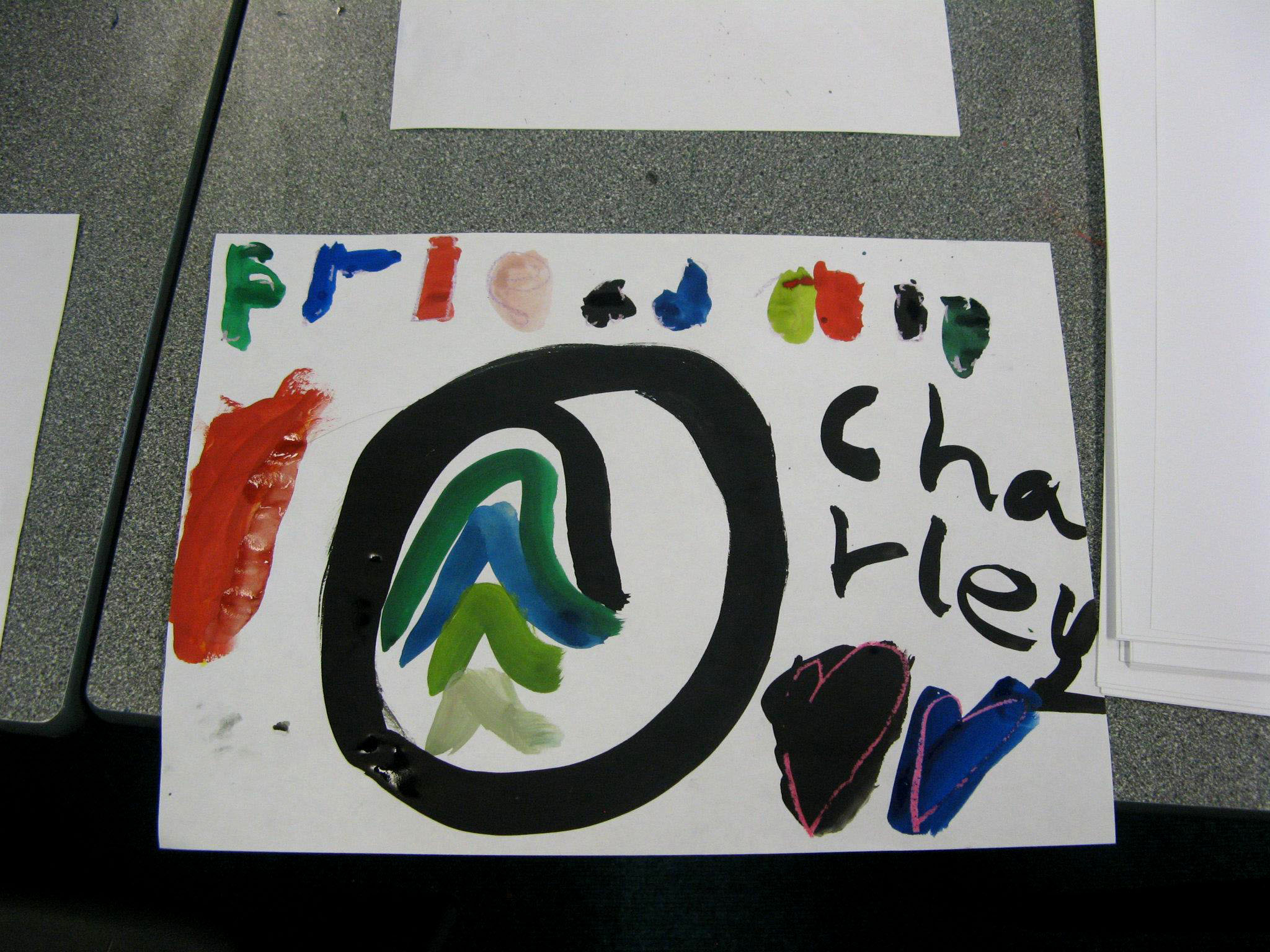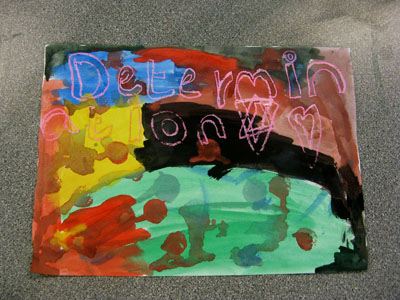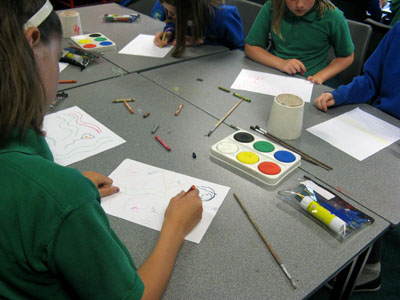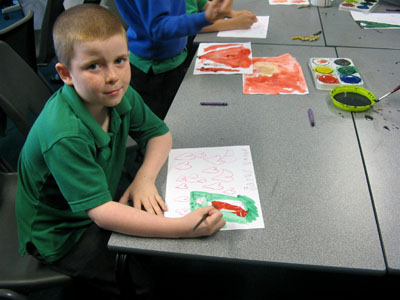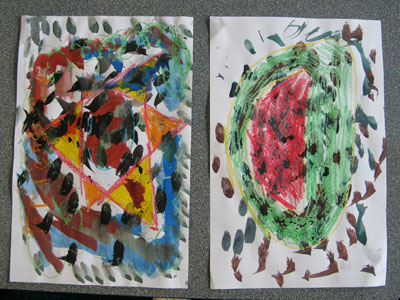 Working on-site at the school for the production part of the project: (The children were very inquisitive and enthusiastic about the project. They often popped by to see what was happening!)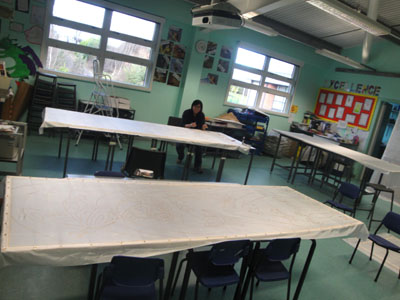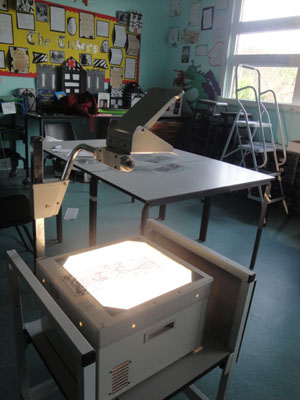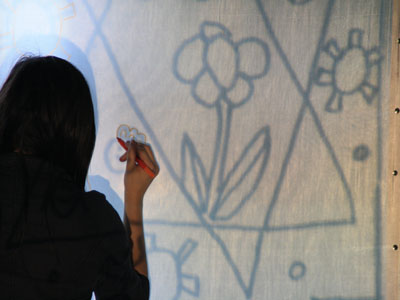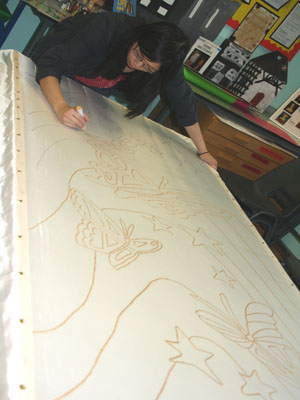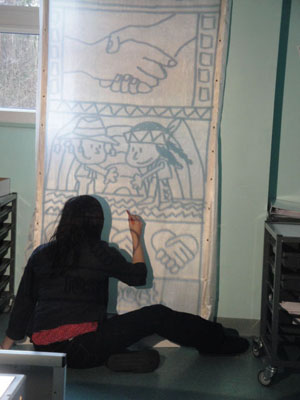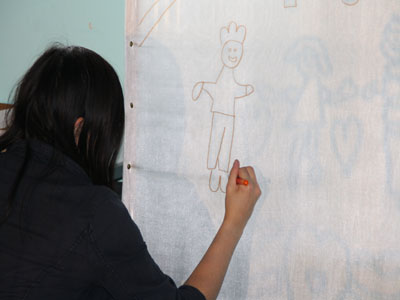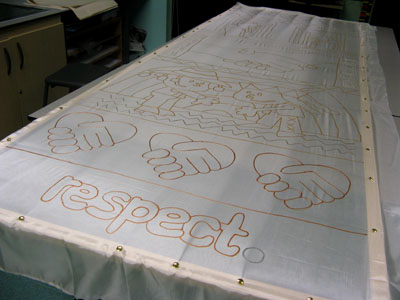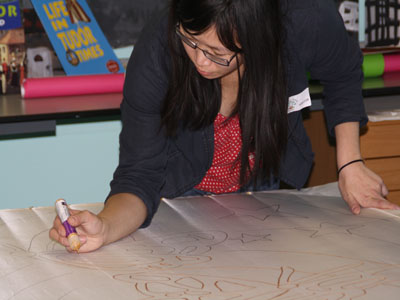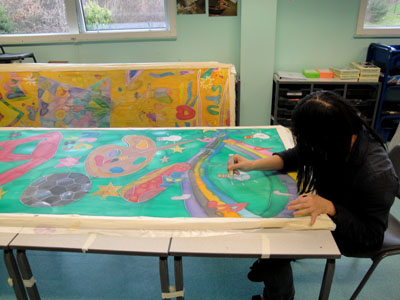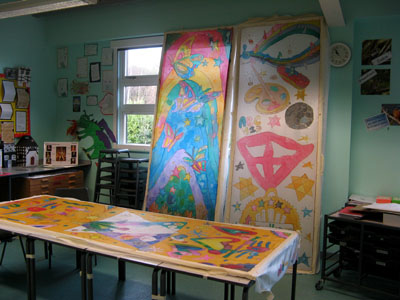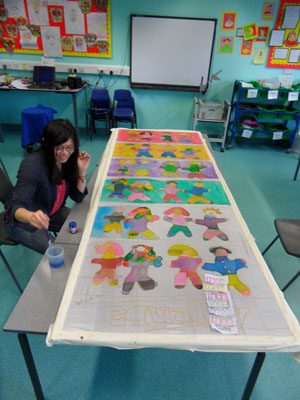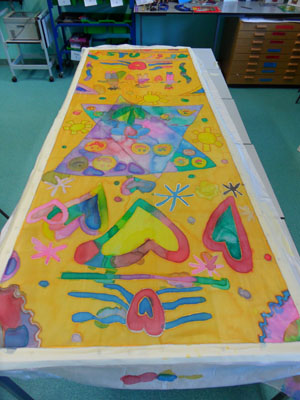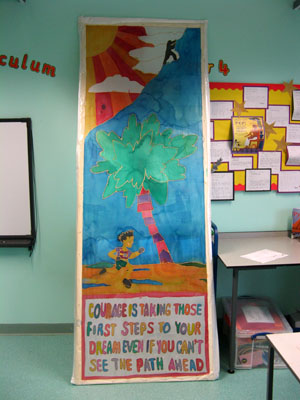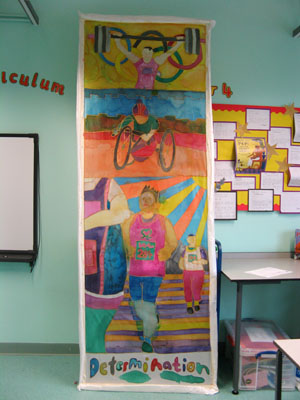 On Painting Days: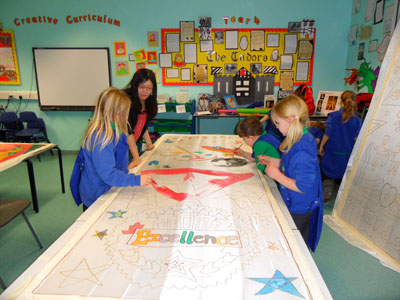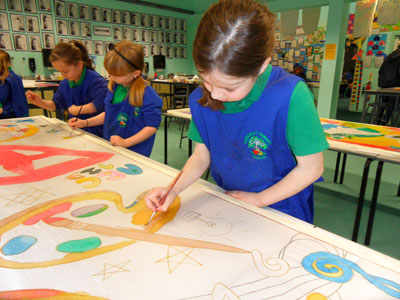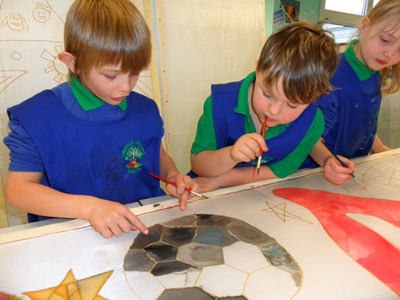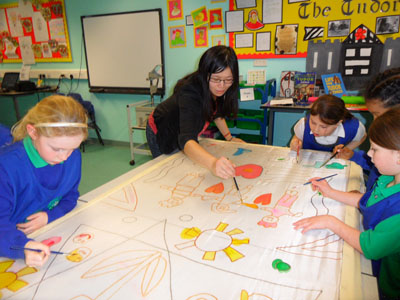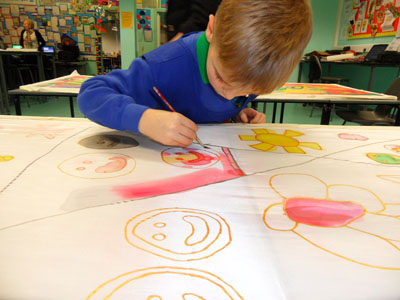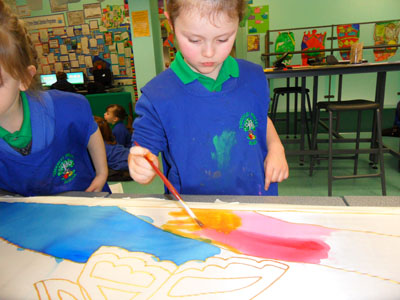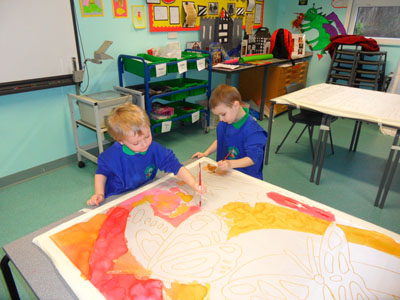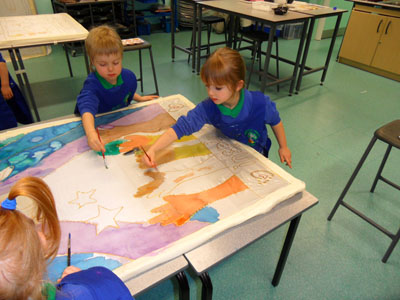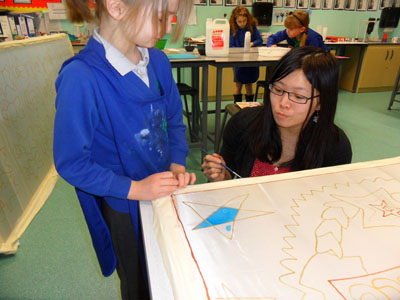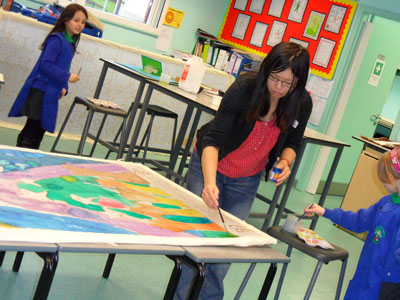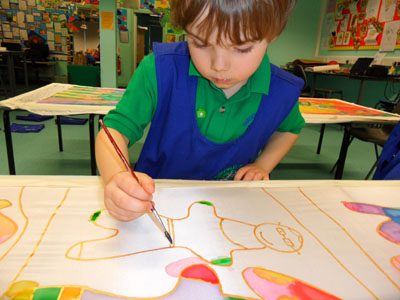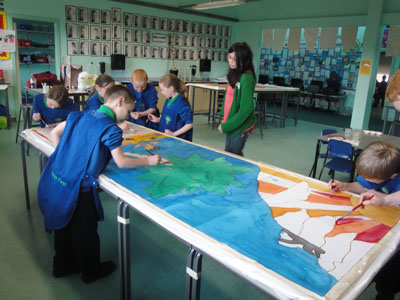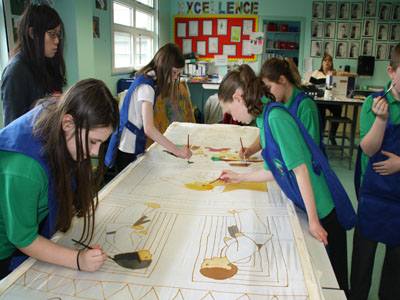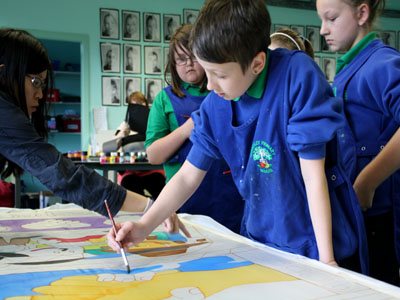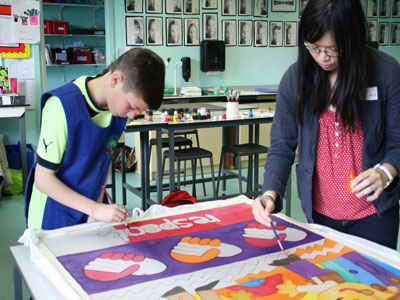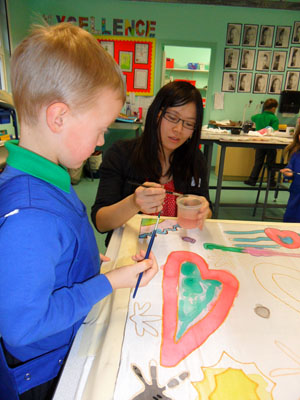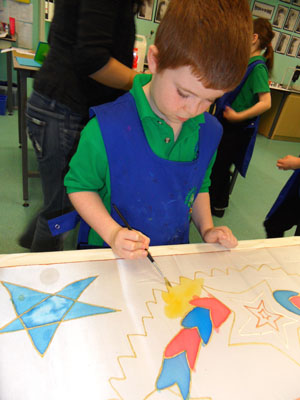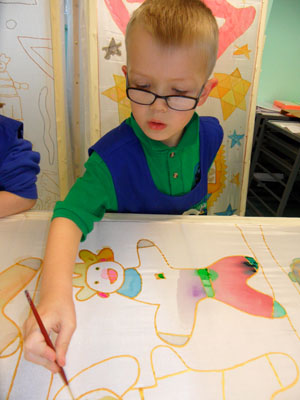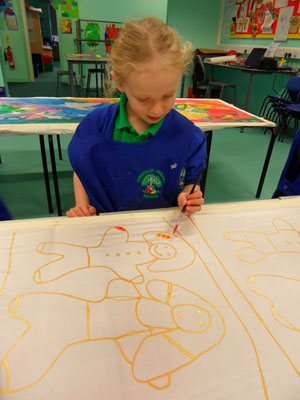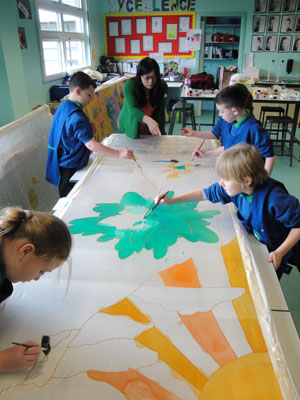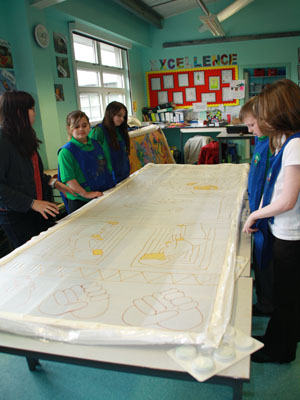 Images of Final Piece In-Situ:
Artist comment: "I feel that the final piece has been really successful. Every pupil in each year-group has got the opportunity to work with me to paint a silk banner so the project was really inclusive in design. More importantly, the ideas for the designs has come from the pupils themselves so it really is a collaborative whole-school project. I am so pleased that I got the opportunity to work on this project. It has been so much fun and the end result looks great! I love how as soon as you walk into the reception of the school your eyes are just drawn upwards towards the banners! They look amazing when they catch the sunlight! It certainly gives them that extra special 'wow-factor'! ...This really is a statement piece for the school, representing everything that they stand for and work towards!"
Parent comment: "They look fantastic! Well done!"
Parent comment: "They look great, Pui! Seen them on Parent's Evening!"
The Heart of Britain (2012)
The Concept: The piece was designed originally to commemorate the 2012 Jubilee celebrations. This then made me think about what it meant to be British and then it made me think of different people coming together and being united as a whole. I had my own ideas about what it meant to be British but I was interested in what the school thought too. I suppose this ties in with my interests about notions of identity.
I then proposed to visit the school to deliver a series of origami-heart making workshops, where selected pupils and staff were invited to draw out/write down their own personal responses onto their origami hearts about why Britain is so great and what exactly makes Britain British. The pupils who took part in the workshop then had the opportunity to go into other classes to pass on their skills and knowledge, so that their peers could make origami hearts for the project too. I like the idea of this exchange of ideas between year-groups and it helped to unite the different classes and bring them together.I then collected all of these hearts in with the intention of creating a giant curtain of hearts, which would portray the Union Jack Flag.
(31/05/2012) Pui says, "I had a lovely time and even got to show the Mayoress of Newcastle some origami techniques! Sat in on the children's Jubilee song performances in their special Jubilee assembly and it was a very pleasant afternoon!"
I came up with this design after producing a series of drawings and sketches. When creating such a large scale piece, it is really important that I make the appropriate plans so that the outcome turns out like I had hoped for. This process of working out the design and then threading the individual hearts was a lengthy one - but worth it! :-D All in all, I felt that this would be an appropriate big bold visual statement, which would celebrate 2012 as being a year to remember! A grand total of 252 hearts were created for this participatory installation piece! :-O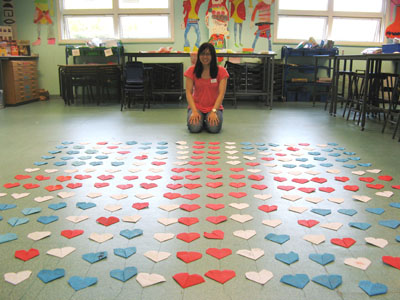 Pic of final piece in-situ coming soon...! The site was chosen by the head and the staff and it will be installed very soon!
For more information, contact Pui at 07970 785 030 / pui_lee@hotmail.com.