Art Workshops for Schools/Colleges: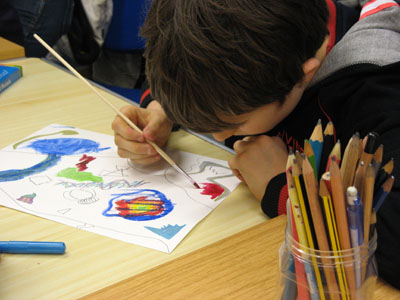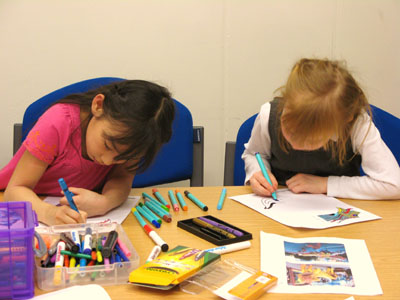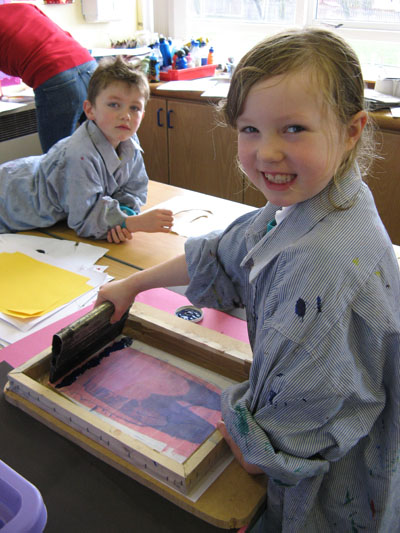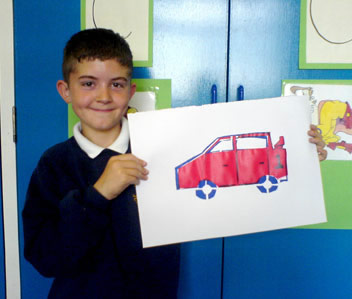 "Every child is an artist. The problem is how to remain an artist once we grow up." - Pablo Picasso (1881-1973)
Pui Lee offers creative workshops based on contemporary art ideas and processes. As an interdisciplinary artist, my skills include (and are not limited to): 2D & Drawing, Printmaking, Installation, 3D/Sculpture, Crafts, Textiles, Book-Making, Photography, Moving Image & Creative Development. Able to work to brief or to design exciting and creative projects, I also offer workshops in traditional Chinese artforms. Whether you require a contemporary workshop or a traditional skills-based workshop, each workshop is designed to enhanced the skills, creativity and experience of each participant. I can deliver one-off sessions or longer term projects. I specialise in tailoring workshops to suit individual requirements. e.g. curriculum-based or family friendly. I am versatile and innovative so if you would like a visiting artist for your school/college, please contact me to discuss your needs. See Bio for my artist profile.
"The important thing is not so much that every child should be taught, as that every child should be given the wish to learn." - John Lubbock (1834-1913)
Having trained up to Masters level in Contemporary Fine Art, I have also undergone relevant arts education training in Curriculum Awareness, Safeguarding in the Arts, Diversity in the Arts, Disability Awareness and practical workshop leading skills.
I have substantial experience in delivering art workshops for schools and colleges. I have worked with a variety of age-groups including: Foundation, KS1, KS2, KS3, KS4, GSCE, BTEC, A-Level and Gifted & Talented pupils.
At university level, I have experience in providing 1-to-1 tutorials for undergraduates at University of Cumbria, Carlisle, which aim to encourage critical dialogue about contemporary fine art issues. I have also given a few artist talks about my practice, detailing themes, ideas and processes involved.. I have delivered a well-attended fine art seminar, entitled, "Taking Centre Stage" as part of my MA studies, which looked at artists who explore themes of 'art and life'. This also involved a very stimulating debate about these issues.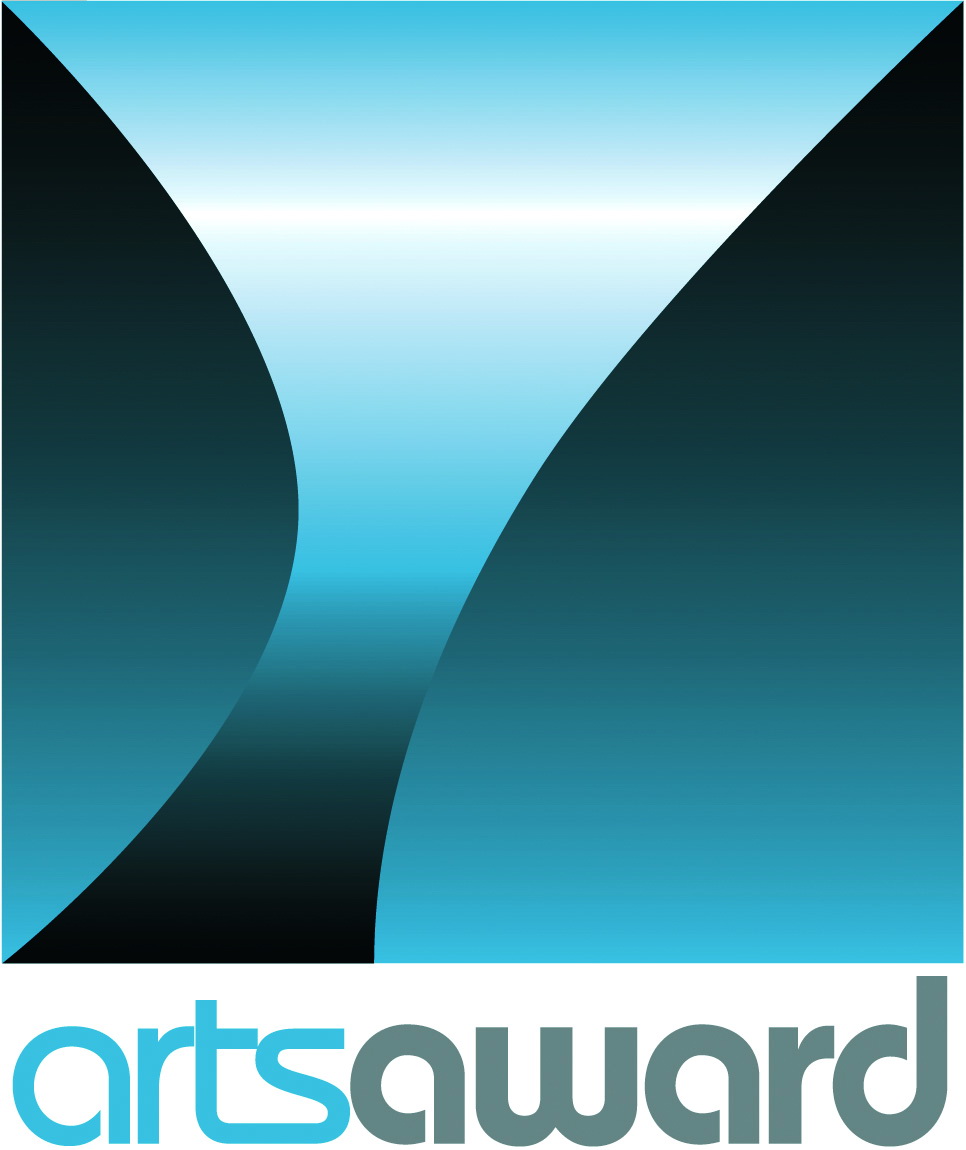 Pui Lee is also an Arts Award Adviser Training (Discover/Explore/Bronze/Silver Level). Arts Award is a fantastic scheme for children and young people today and it provides them with the opportunity to work towards an accredited award, which sits on the national qualification framework. Therefore I can also help participating schools fulfil ArtsMark application criteria. See www.artsward.org.uk for more info.
Relevant Teaching Experience:
OCR Level 5 Award DTLLS teaching diploma
Undertook part-time Internship assisting with teaching at Gateshead College, Tyne & Wear, on Foundation Studies in Art & Design (pre-Degree) course. (2014-2015)
Undertook work placement at Gateshead College, Tyne & Wear, 1-3 days a week on their Foundation Studies in Art & Design (pre-Degree) course (2012-2014). Responsibilities have included: shadowing, assisting, 1-to-1 and group delivery, teaching life drawing, leading group critiques, 1-to-1 tutorials, portfolio preparation, UCAS Personal Statements, writing written project feedback, exhibition install, internal tutor FMP assessments etc
Level 4 Award PTLLS teaching qualification
Personal Trainer & Advanced Fitness Instructor plus British Taekwon-Do Council certified instructor teaching mixed ability classes on a regular basis.
Gallery:
(Below: Primary school children learn about chinese culture in "Chinese Opera Mask Making" art workshop.)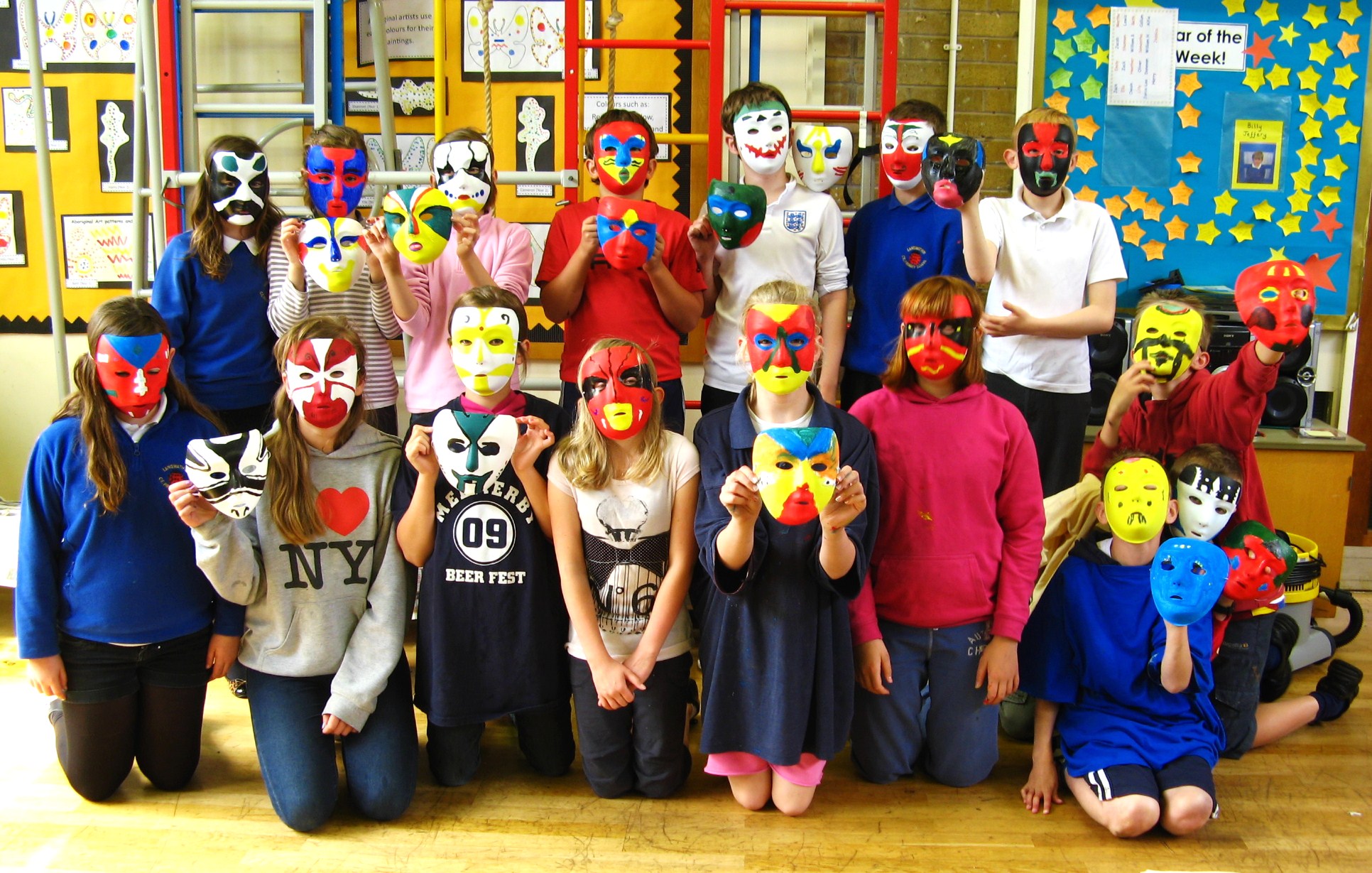 (Below: Drawing and printmaking workshop for Yr 7 +8 students at Whickham School, Newcastle.)
(Below: "Celebrating Chinese New Year" workshops for primary school pupils... storytelling using shadow puppets)

(Below: "Other Worlds" creative development workshops for GCSE/A-Level students)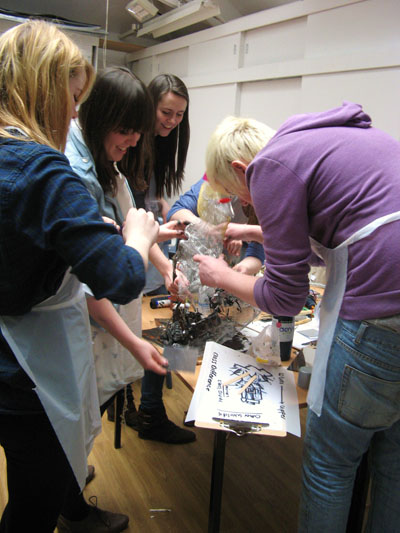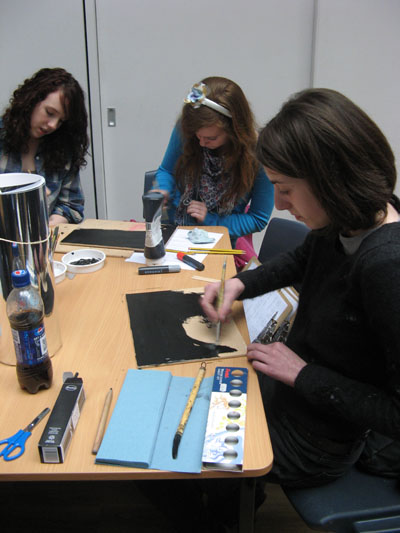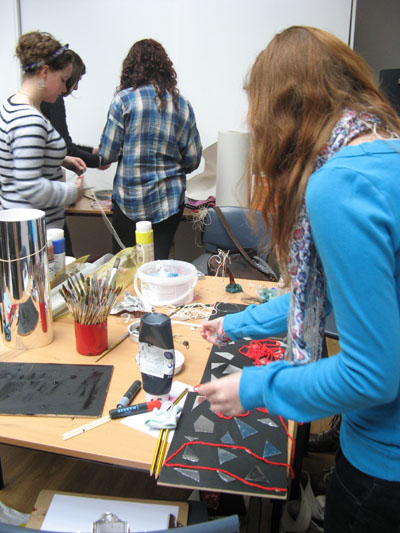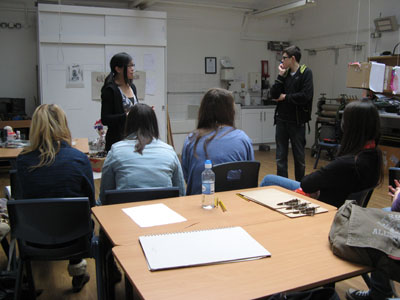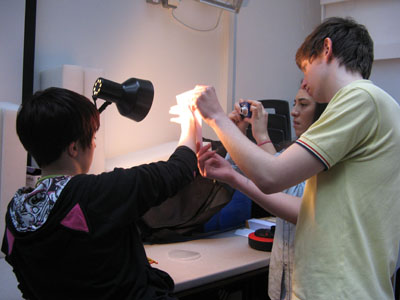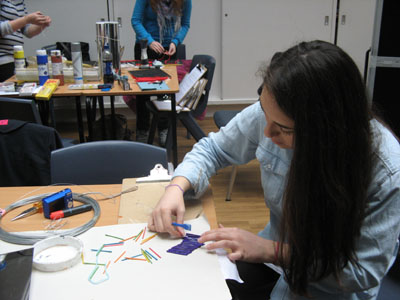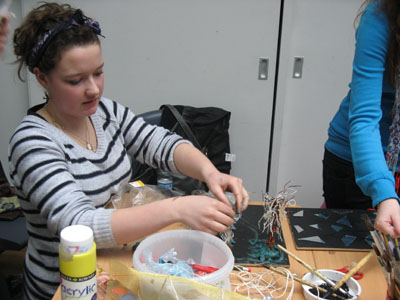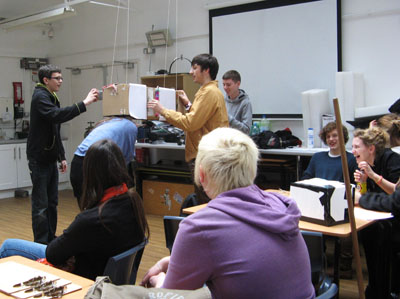 ********************************************************************
Images from workshops can also be viewed at the following links:
http://cumberlandnews.newsprints.co.uk/view/7039612/0030850f004_jpg (Theme: "I am..." Project).
Additional links to press coverage can be found on my Workshops CV.
********************************************************************
Where I have visited:
~Bowness-in-Solway Primary School, Carlisle
~Grangetown Primary School, Sunderland
~Castle View Enterprise Academy, Sunderland
~Harton View Technology College, South Shields
~Throckley Primary School, Newcastle
~Whickham School, Newcastle
~South Street Primary School, Gateshead
~Trinity School & 6th Form, Carlisle
~Chorlton High School, Manchester
~Richard Rose Central Academy, Carlisle
~Langwathby C of E Primary School, Penrith
~William Howard School, Brampton
~Belle Vue Primary School, Carlisle
~Dalston School, Carlisle
~Silloth School, Silloth
~Fox Covert RC Primary School, Edinburgh.
~Greenbanks Preparatory School, Cheadle.
~St. Clare's Primary School, Glasgow.
~St. Gregory's Primary School, South Shields.
~Burnwood Community Primary School, Stoke-on-Trent.
~Chorlton Park Primary School, Manchester.
~Upperby Primary School, Carlisle.
~Whittington Primary School, Oswestry.
~The Meadows Primary School, Oswestry.
~Rosehill Methodist Community Primary School, Tameside.
~Langley First School, Monkseaton, Tyne & Wear.
~Shiremoor Primary School, Tyne and Wear.
~Broomfield South SILC (SEN) School, Leeds.
~Gobowen Primary School, Oswestry.
~Ellesmere Primary School, Oswestry.
~Woodside Primary School, Oswestry.
~Heriot Watt University, Edinburgh
Other Schools I have worked with:
~ Holly Lodge Girls' College, Liverpool
~ St. Brigid's Primary School, Knowsley
~ Stockbridge Village School, Knowsley
~ Kirkby C of E Primary School, Kirkby
~ Gateshead College, Tyne & Wear