"Penguins in the Park!" at Saltwell Park, as part of Step Out! event:
(26/05/2012):
Artist Pui Lee did a big art project as part of the Step Out charity event at Saltwell Park, Gateshead. 10am-2pm.
She worked with the local families to create a big field of weird and wonderful flowers. Penguins were also spotted in the park as the artist showed locals how to make their very own penguin!
Donations came from the event and from a collection box, which circulated UKTC North East Taekwon-do classes, which Pui is part of. Pui says, "The event was well turned out and I am pleased to say that a grand total of £142.55 was raised for The Stroke Association charity as a result.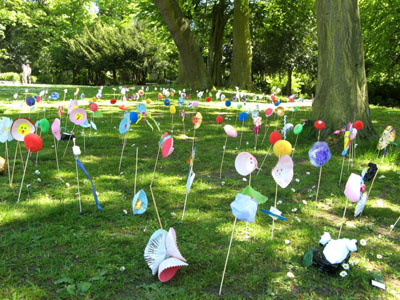 ********************************************************************************
If you are interested in booking a professional artist for an event, please contact me direct on 07970 785 030 / pui_lee@hotmail.com